A curated series of personal, authentic reflections from colleagues and leaders across the system, focusing on and sharing their own stories from leading through the last 12 months including the signs that they needed help and where they sought it from.
---
Let's remember to be patient with each other…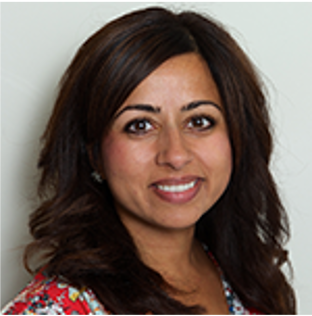 At times it can seem like the challenges we have all experienced in the last twelve months will never end. But leading the vaccine programme in primary care has given me real hope for the future. It has been incredibly rewarding and at times emotional. I am so proud of everyone involved in making it such a success.  A real highlight for me was my first trip to a care home to vaccinate residents which felt like such a momentous turning point in this pandemic.   
There continues to be bumps in the road as we roll out the biggest immunisation programme the NHS has ever delivered, but my colleagues' flexibility and resilience has been astonishing. I think being kind to each other – and to myself – is so important, especially when the pressure is relentless.  
This year has been at times surreal, juggling my work as a GP, home-schooling, meeting royalty, sorting vaccine deliveries and appearing alongside the Prime Minister at press briefings! What keeps me grounded is my family and my two kittens.  
Exercise also helps my mental health and although I had hoped to do the London Marathon last year, I did manage to walk 60 miles in aid of Doctors of the World, from my London home to Greenham Common in Newbury, where my dad spent six months in a refugee camp. He was one of 55,000 Ugandan Asians forced to flee the persecution of the country's military dictatorship, arriving in the UK as a refugee in 1972. It was an important, if exhausting journey for me and I managed to raise 14k for this important charity. Fingers crossed I get to run the London Marathon one day.  
As restrictions begin to lift, it is both exciting but unsettling too, as we all wonder what the world is going to be like post-lockdown. Let's remember to be patient with each other as we emerge blinking into the sunshine and adjust to new ways of living and working.     
---
Trying to do the best job we can… while being kind to ourselves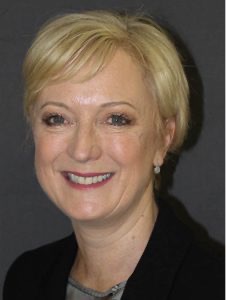 Whatever Covid throws our way, we seem to dig endlessly deeper to find the solutions and strategies we need, and I am immensely proud of my nursing, midwifery and care colleagues for this. As anyone across health and care can attest, we've been working flat out for so long that it has become the new norm.
The fact that we have been doing this for so long doesn't make this sustainable, probably quite the opposite. However, the longer this continues, the harder and harder it becomes to switch off. At many times during this pandemic I have found myself literally on calls and emails from the point of waking, to going to sleep. I have too often missed important time with my daughter and husband, exercise, food, daylight… But a critical part of being a leader is to motivate and galvanise our workforce: at this pace it is impossible to give 100%, and to set my team and our professions an example I want them to follow.
As we cautiously note improvements in the daily figures, my thoughts immediately turn to how and when I'm going to give my colleagues the recovery they so badly need… but of course if they need it, this must mean as leaders we need the same.
I have found the best way to deal with my own issues is ultimately to put myself in my colleagues' shoes. When I notice the length of my working days creeping up, and I can't remember the last full weekend day I had off, I ask myself: is this something I'd feel comfortable to ask someone else to do?
So as difficult as it has felt, I have had to learn to do things differently. In the first instance I've had to become more flexible, and to delegate more at work. Luckily I have a fantastic senior team, who've proved themselves eminently capable of moving in to lead new areas as these emerge. And I've learned to set boundaries.
Because at the end of the day as leaders we are not superhumans, but we are people with a lot of responsibility, trying to do the best job we can. So above all, please remember to be kind to yourself.
Ruth May
Chief Nursing Officer NHS England and NHS Improvement
---
Taking time to do the things that enable you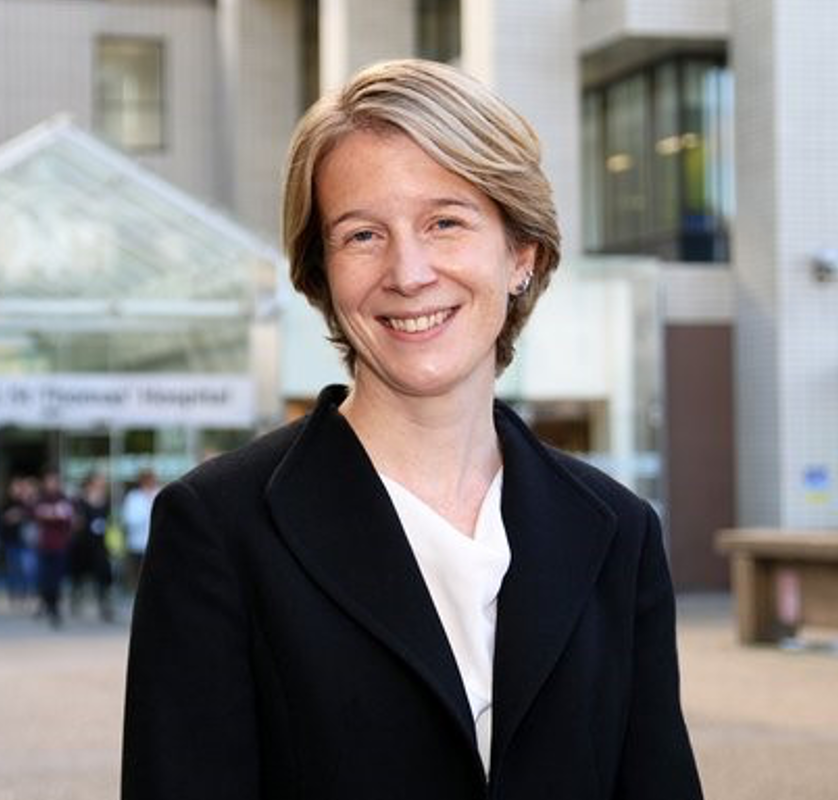 I want to start by saying thank you. Thank you to you and your teams for the hours, the energy and the sheer dedication you have put in to driving our response to COVID-19. We have been living in difficult and distressing times – both personally and professionally. For many of us it's hard to remember when life was anything other than this, so I wanted to take a moment to say this has not gone unnoticed.
The pace and pressure of the challenge we all face as we, rightly, work to provide care to our patients, support and motivate our workforce and deliver the largest vaccination programme in NHS history puts us all at risk of neglecting ourselves. Though you will have heard this before and are certainly saying it to your teams, it is essential that we think of our own health as much as we do of our patients.
My colleague, Prerana Issar is fond of saying, "senior leaders are not exempt from the laws of biology", and she is absolutely right, but sometimes it feels hard to put into practice. Personally, I have started with the little things: taking a 30 minute walk with my very energetic puppy, keeping my new year resolution to take two short 10 minute breaks each day to text a friend, take fresh air or simply to do nothing at all.
The things that help you most will be different to me, but I encourage you to take time to do the things that enable you to cope and feel better.
One things that has stood out for me most over the last year has been the way that you have all lent on each other: through mutual aid arrangements, sharing advice and best practice and through your willingness to offer emotional support to each other – after all, there aren't very many other people in the country who will understand how you feel.
Stress will look and feel different for each of us. We often don't realise the toll it is taking on our health until it's too late which is why the networks you have built and maintained through this pandemic have been so important– colleagues offer a good indication if you're not acting yourself and maybe experiencing stress.
It's so important to continually reflect on your behaviour, check in with colleagues and note if it has changed from how you'd usually act.
If you haven't yet done so, I would also suggest you familiarise yourself with the range of executive support available through NHS Executive Suite https://learninghub.leadershipacademy.nhs.uk/executivesuite. These includes Psychological Coaching, Military mentoring, Virtual Learning Sets; Chief Executive Development Network common rooms; Seminars and masterclasses focused around leading through change.
As leaders of our teams and organisations, we each act as visible role models. Our teams look to us and our actions; by seeking support when we need it we can motivate them to seek support for themselves. I would ask that you ensure your entire workforce is engaging in wellbeing conversations of their own and that you are having regular wellbeing conversations with your Executive team.
Use this opportunity to demonstrate that wellbeing conversations offer practical, compassionate two-way support.
We will continue to work with organisations such as Providers and Confed, together with professional bodies, to promote these activities, build on the offers of support and share the message — it's ok to not to be ok.
Amanda Pritchard
Chief Operating Officer, NHS England and Improvement
---
The Executive Suite and my own leadership and lifelong learning reflections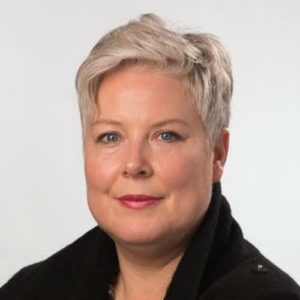 I have a long-standing admiration for the NHS and like many of you, I have family members who worked in the system – in my case, as mental health nurses. I grew up listening to their stories and their passion for their work.
In my own career I was steered into humanities and social sciences, where eventually my first 'proper job' was in learning and employment skills. It's a combination I've maintained for nearly thirty years, and I am passionate about education as vehicle for harnessing people's potential and making progressive social change.
Through mine and my family's experience of primary, acute, social and end of life care, I could see a direct link to the leadership behind the care experiences we found ourselves in. This has helped drive my desire to better support leadership across the NHS and reduce health inequalities more widely.
I believe that the NHS Leadership Academy has made a powerful contribution to the effectiveness of the NHS. We now have an opportunity to ensure this is strengthened to deliver our People Plan in the new, 'with COVID-19' world. One thing that has emerged from the past few months is the need for us as leadership and lifelong leaning professionals to pivot from leadership development, into leadership effectiveness. We must also ask ourselves how we can give executive leaders the support and tools that they need to make a difference.
The challenge of COVID-19 has brought innovation across the NHS and wider care settings, both for patients and for us as senior leaders: from the digital transformation of services, to the way we highlight and address inequalities. I believe that strong and inclusive leadership is vital to maintaining these new approaches. As we have outlined in the People Plan, we must support all our most senior leaders to have balanced working lives that are supplemented by lifelong learning.
Innovation in leadership and leadership education will be key to this. You will often hear me ask about what matters to the front line, and whether we have listened to a range of voices. What does world class look like, and how will we ensure we shape (rather than react to) the future? I believe horizon scanning and evidence-based research are essential in ensuring that we and our executive leaders stay relevant.
I recognise that at the heart of the People Plan is creating cultures which are universally understanding, kind and inclusive. I want that sense for us as people working in the NHS and equally, as something we role model as we lead our organisations and systems.
To support you as senior leaders in and across systems, we are launching the Executive Suite: Supporting senior leaders in health and care. It is made up of a range of new and existing well-being and leadership development offers, for executive leaders across health and care. It draws together insights from recent leadership reviews, and wider learning from The King's Fund, NHS Confederation and NHS Providers.
These offers include wellbeing focused support, such as mentoring from the Centre for Army Leadership, as well as a series of seminars – initially focused on racial justice – and associated Virtual Action Learning sets.
Each region also has a range of networks and local executive leadership offers, and our regional heads of leadership and lifelong learning will be supporting executive leaders in finding the resources they need. Currently, a small number of the offers are limited to NHS leaders, however most resources are available to all executive leaders across health and care. Over the coming months, we will work with our partner organisations to extend these.
Our ambition is to work with executive leaders to develop co-designed, evidence-based content, to make the Executive Suite dynamic and responsive to support our senior leaders lifelong learning. Over the next few months, we'll be holding a series of listening events to gather your views – we'll share these dates soon and would love for you to join us. Please do share your feedback on the existing offers too, so we can ensure this content continues to be shaped and designed to meet your needs.
Finally, I'm also keen to make this a space for you, as exec leaders, to share your reflections on leadership and development. If you'd like to contribute to our monthly blog, please do get in touch.
Jacqueline Davies
Director of Leadership and Lifelong Learning