This resource is available offline, so if you do not have a current mobile or WiFi connection, it's still here for you 24/7. Follow these instructions to have it to hand when you, or one of your colleagues, need it.
This example is for the Android platform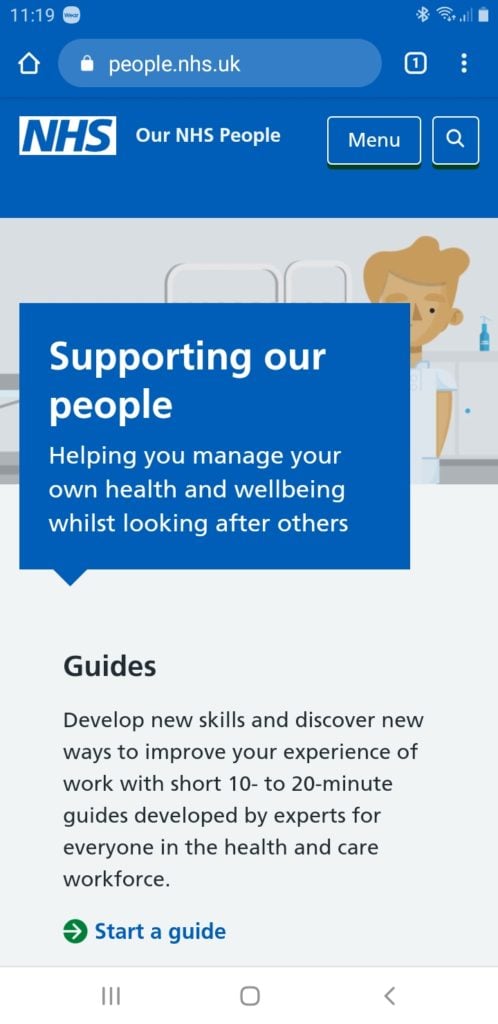 First of all, browse to people.nhs.uk on your mobile device. You will see something like this.
Note the three vertical dots on the top right next to the website address. Select these and a menu will appear…
---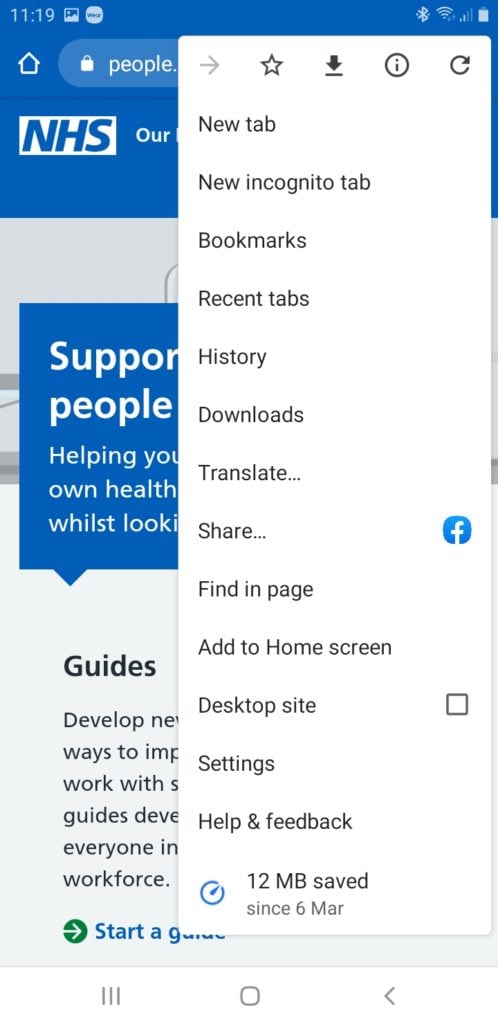 From the menu, select the 'Add to Home screen' option.
---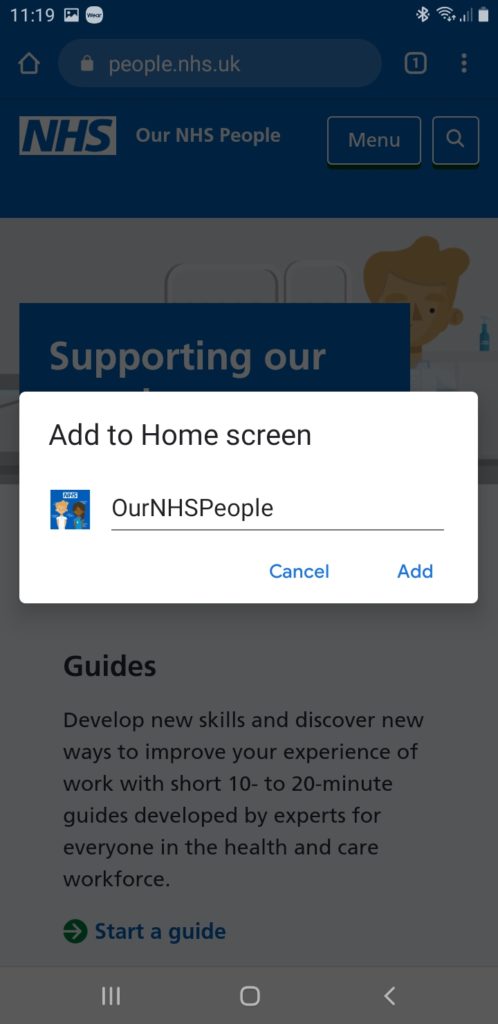 Your device will ask you to confirm – select 'Add'.
---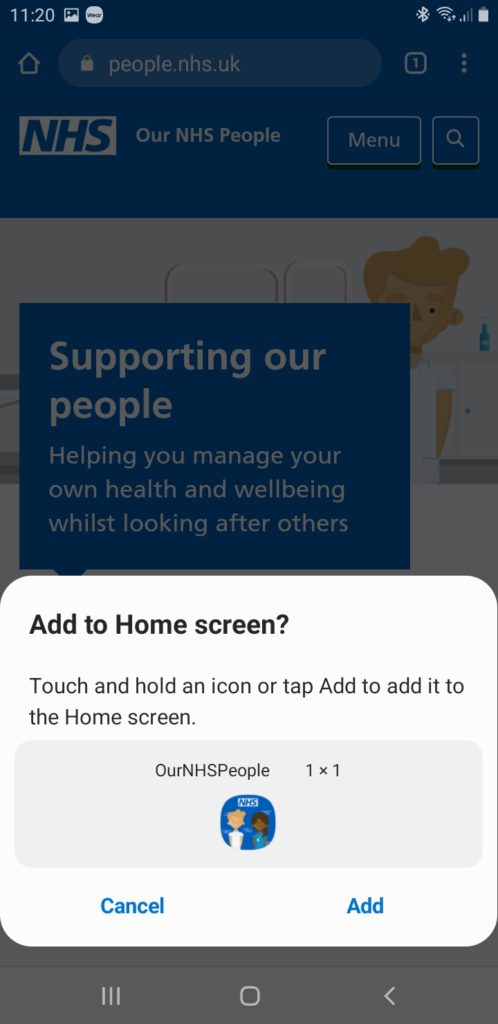 Select 'Add' again (if asked) to accept the new icon.
---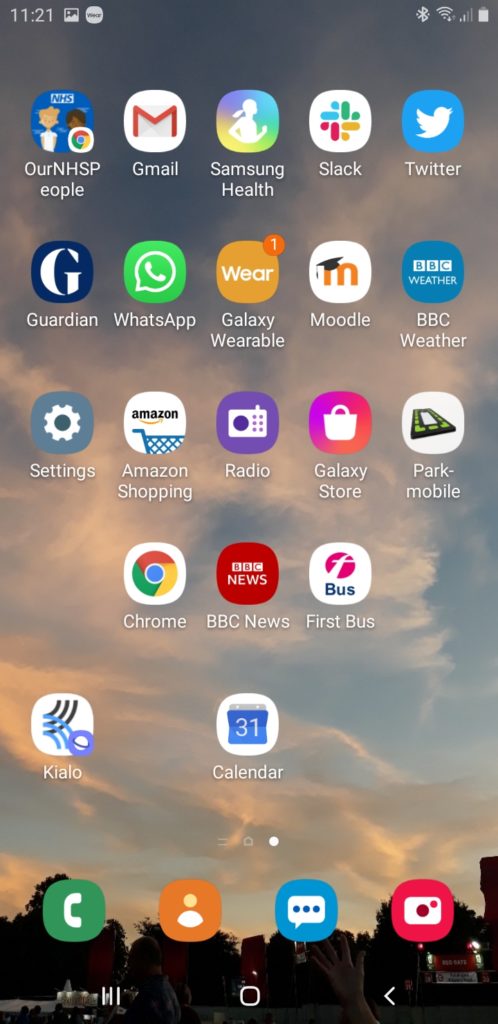 Then it will appear on your mobile screen "desktop" amongst the other icons as OurNHSPeople.
---
Tap on the icon to open it. Please wait a few seconds while it loads.
---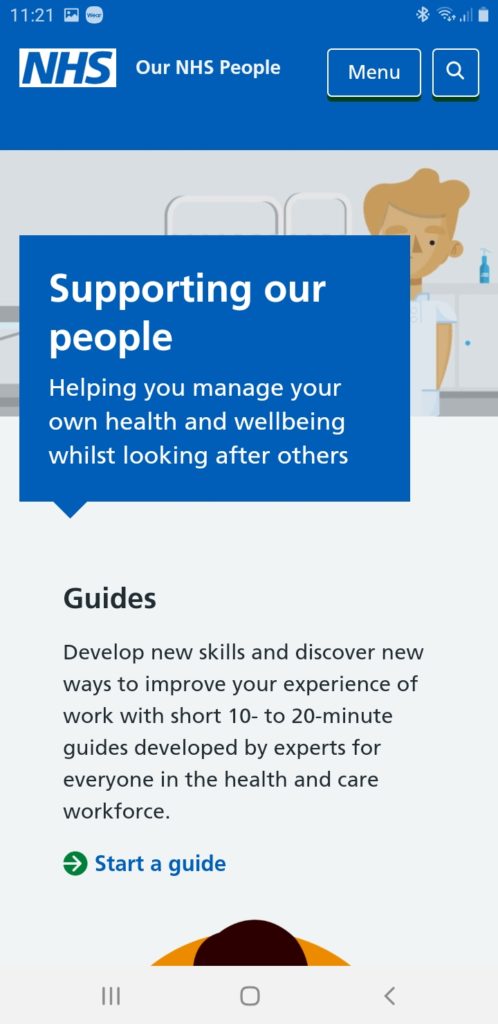 The site opens again – note the differences to the upper right: the menu is directly available without the URL address bar. The three dots are no longer visible.
If you have installed it onto your Home screen correctly the application will become a 'Web App' and behave like many other apps. The content can be viewed onto your mobile so it's contents are visible when you are offline, by using the most recent cached copy from when you were last online.
---
An Apple iOS installation is also available